A Dark Comedy live performance!
An Ensemble Devised Work combining cinema and puppetry…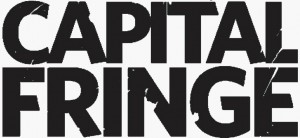 This production was presented as a part of the 2012 Capital Fringe Festival, a program of the Washington, DC non-profit Capital Fringe.
The Festival ran from July 12th – 29th, 2012.
Read a FIVE STAR REVIEW here at DC Metro Theatre Arts!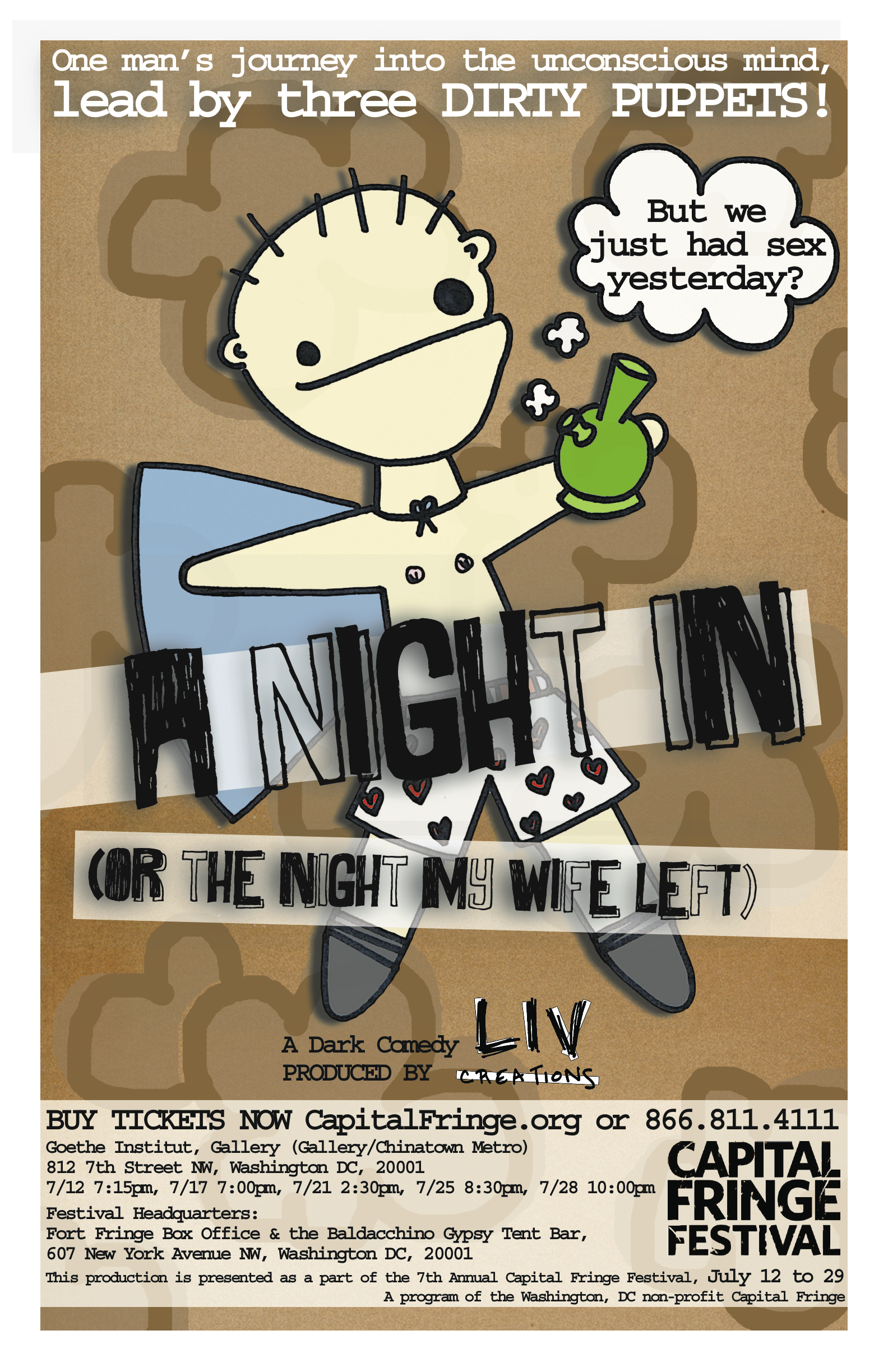 SYNOPSIS:
Manny is getting a divorce.   His wife's only reason to him is, "I just don't know who you are anymore."  After his wife's quick Facebook status update, he is immediately bombarded with phone calls, forcing him to share the bad news to everyone he knows.  In doing so, he finds himself delivering drastically different versions of the same story, depending on who he is talking to, whether it's his boss or best friend or mom…  Suddenly he reconsiders his wife's final words and looks to his multiple personas for the answer…
In ancient Latin, persona means "mask". In A Night In (Or the Night My Wife Left), LIV creations evolves the mask into being through puppetry and object theatre.  Each one of Manny's personas is embodied by a puppet that he interviews, gets high with, and kidnaps all in one night, as he tries to understand who he truly is. As a theatre and film production company, LIV creations uses projected video, featuring both a cast on stage and on screen, in conjunction with puppetry and object theatre to tell Manny's story, a surreal journey into his unconscious mind.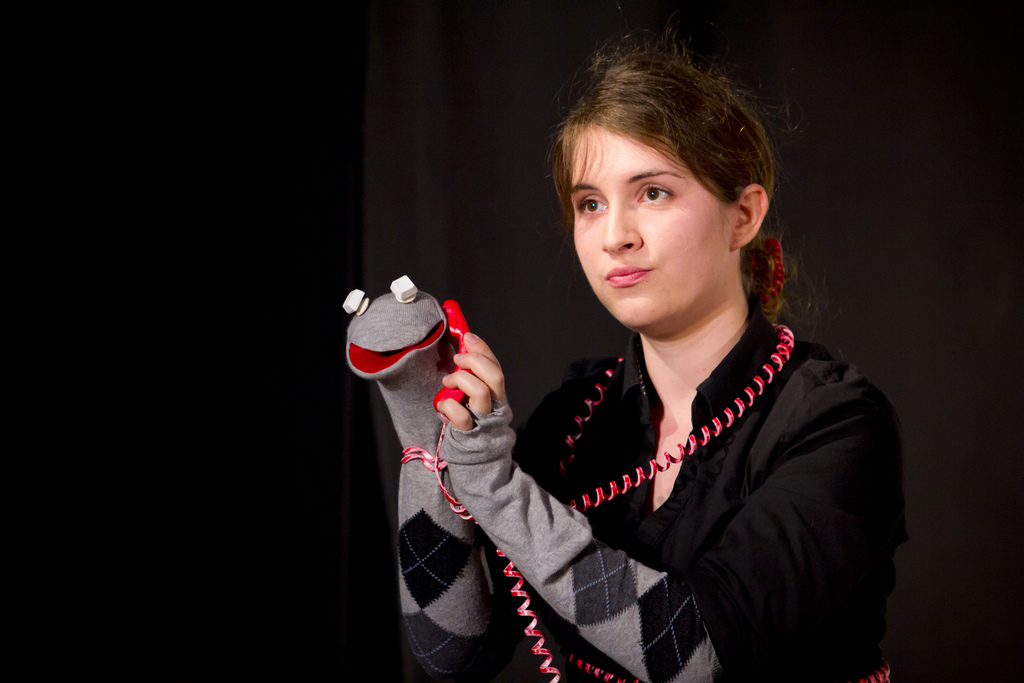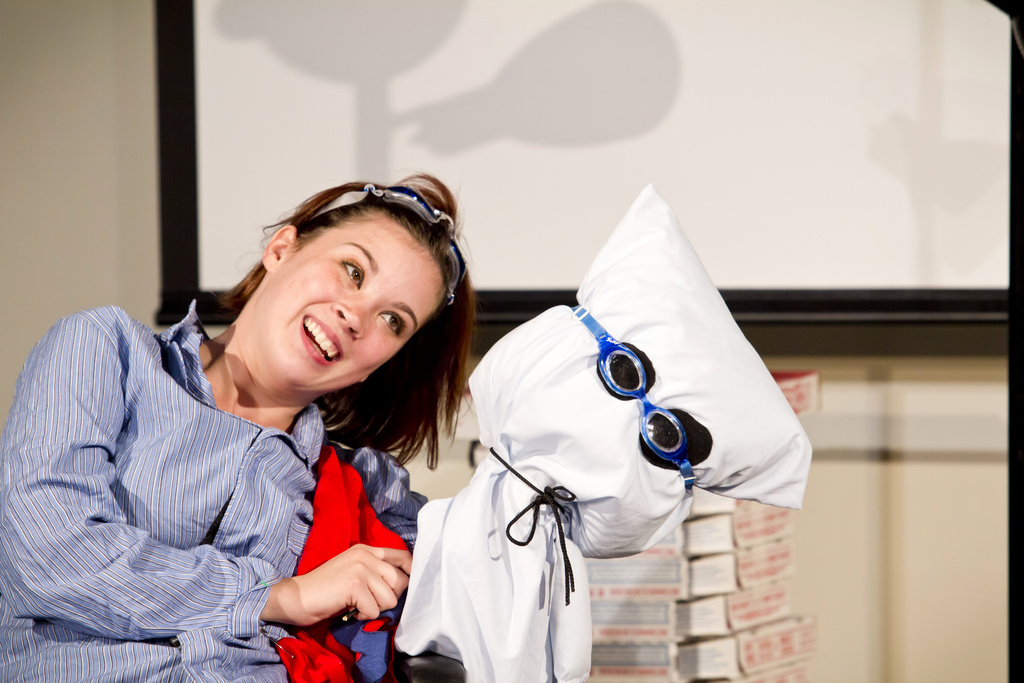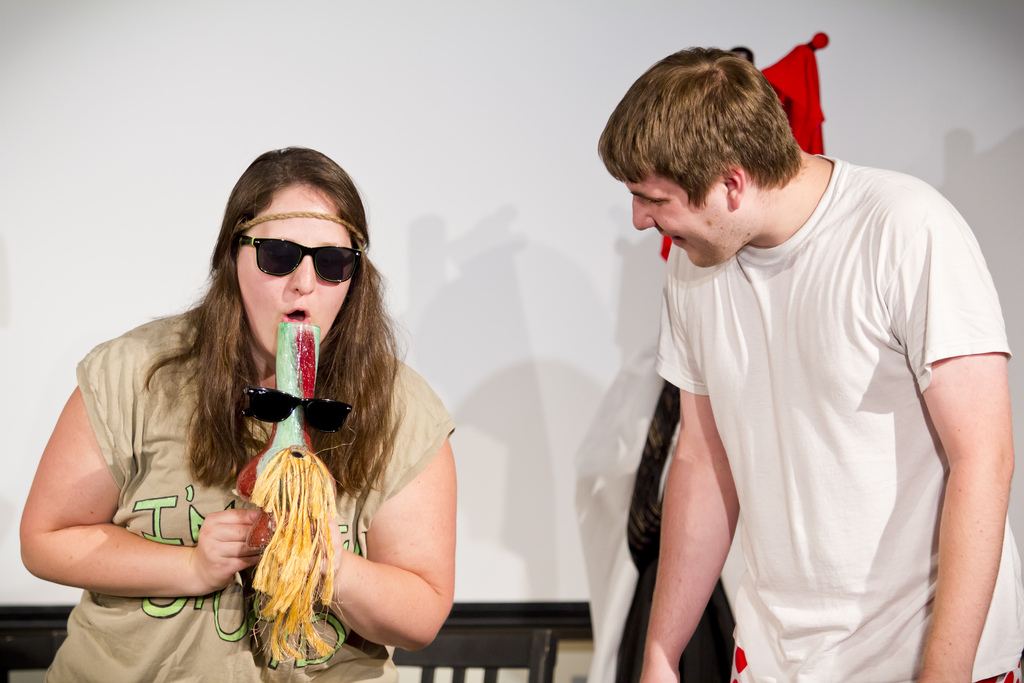 PERFORMANCES:
Thursday 7/12 7:15pm
Tuesday 7/17 7:00pm
Saturday 7/21 2:30pm
Wednesday 7/25 8:30pm
Saturday 7/28 10:00pm
Performance Venue:
Goethe Institute, Gallery
812 7th Street NW
Washington DC, 20001
Production Run Time: 70 minutes
MEET THE ARTISTIC TEAM AND ACTORS
Dannie Snyder (Director, Actor)
James Robertson (Manny)
Katie Brunberg (Actor/Puppeteer)
Jackie Reed (Actor/Puppeteer)
Sarah Morrissey (Actor/Puppeteer)