NOMINATED for BEST FILM, BEST DIRECTOR, and BEST SCREENPLAY with 2014 IndieCapitol Awards.
SYNOPSIS
Lei Kelly is a survivor of pancreatic cancer.  She was diagnosed at age 22 and part of an experimental treatment that cured her, but caused a strange side effect: Lei has completely stopped aging.  Now 40 years old, Lei still appears 22, suffering from acne and often mistaken as her teenage daughter's sister.  Having spent the last 18 years obsessing over her 'condition,' Lei has completely distanced herself from the world.  When her husband, unable to take her detachment any longer, finally packs his bags and walks out, Lei realizes she must restart. The Long-Term Side Effect is the quirky, awkward comedy re-imagined. A story about how we can restart life whenever we choose, but how we struggle with the desire for everyone in our life to change with us.  The film explores Lei's relationship with a new client, a young man, a Feng Shui Consultant, a stranger with pancreatic cancer, and her daughter – five people who each fear Time differently.
DIRECTOR'S NOTE
by Dannie Snyder
I'm not the first person to make a movie about "Time," nor will I be the last. As a young female artist, I was naturally drawn to the story of a twenty-year-old woman who stops aging… but is not a vampire. When I pitched to Kathleen Mason, lead actress, the idea of a 40 year old woman who still appears to be in her twenties, I emphasized the importance in our story saying something original and new about Time. It took several workshops, rehearsals, and even some shoots before we fully realized what The Long-Term Side Effect feature film is truly about: We are all pressured by Time differently and, likewise, we all deal with those pressures differently. Yes, we can "restart" our life whenever we want, which could be as big as getting a new job or as small as rearranging all of the furniture in our house. Making the decision to change is easy, many saying the hard part is sticking to it… Kathleen and I believe that the thing that makes "sticking to it" so difficult is our desire for everyone in our life to change with us. I don't mean just by "supporting" or "encouraging" us, but actually altering lifestyles and routines, opening up to new ideas and emotions. An example of that could be the overweight woman who says she's going to lose 50 pounds in the New Year. However, she's always looking to her husband or friends to go to the gym with her, never wanting to go alone. -Dannie Snyder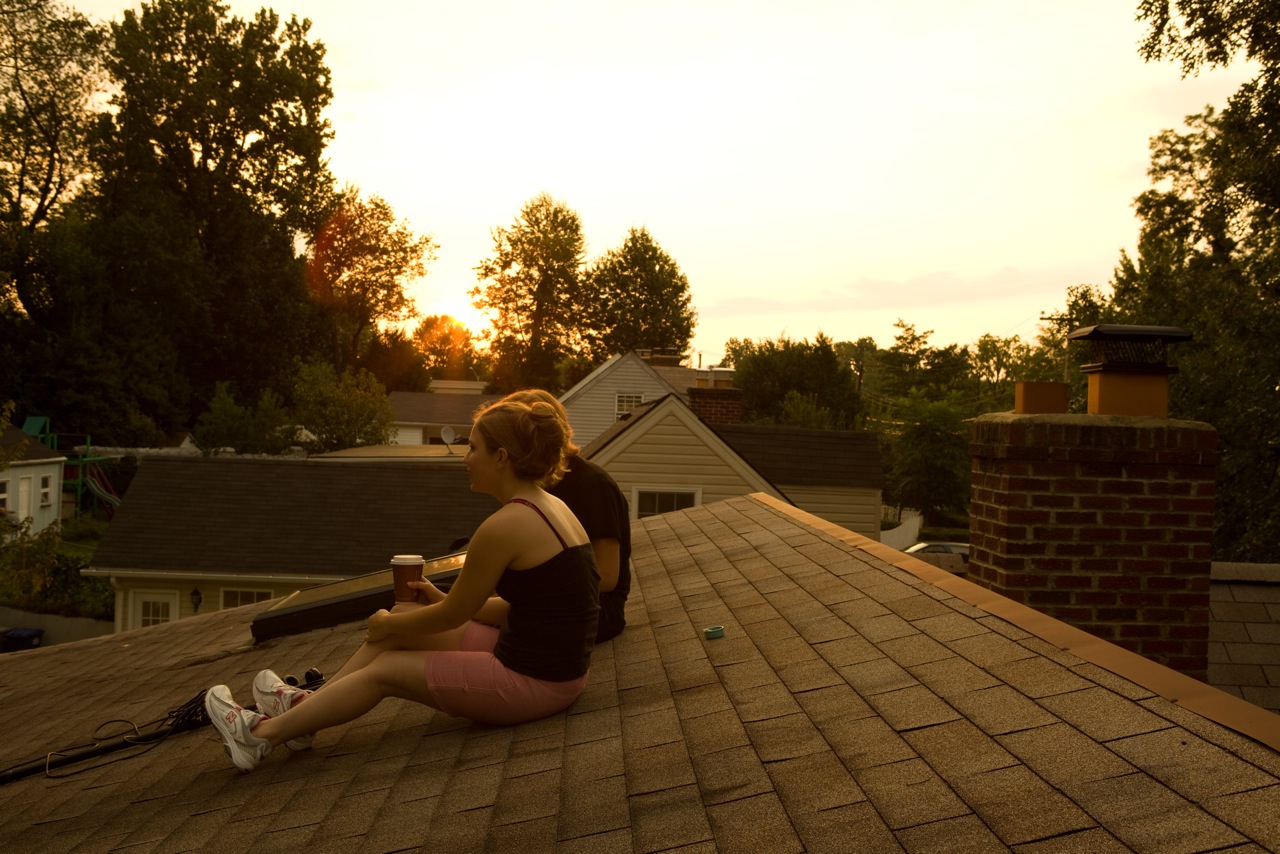 BEHIND THE SCENES: Kathleen Mason and Chris Aldrich on the roof, waiting for the "go" from James Segars (Cinematographer) and Dannie Snyder (Director, Audio Mixer).  The house we used for the following shot belongs to Pat and Allen Snyder, Dannie's parents.  Dannie insisted on keeping the crew for this scene small, so with her were just the two actors and James.  This scene was shot three different ways, the above photograph taken from the second attempt.  None of the footage from this shoot was used in the final film.  Photo taken by James Segars.  
ABOUT THE FILM
Almost the entire cast and crew is made up of young, emerging filmmakers and artists from the Washington DC metro area.  Several of them are students or graduates from George Mason University (Fairfax County), many of which studied in the Theatre Department and/or Film & Video Studies Department.  Additionally, many of our actors, as well as Dannie Snyder the Producer, Director, and Screenwriter, teach at Acting For Young People in Fairfax County.
The Long-Term Side Effect was originally budgeted at $30,000.  Through investors and donations, we raised $10,000 and were able to start production in July 2011.  The film is now complete, but we still need to raise money to help tell the world all about it.  Therefore, we are currently seeking national organizations and companies to SPONSOR our film.  As a sponsor, not only will your organization receive exposure from media campaigns and all promotions for our production, but you will also gain exposure from the audiences attending future screenings.  If you're interested in becoming a sponsor, please contact Producer Dannie Snyder at info@LIVcreations.com.
The Long-Term Side Effect tells the story of Lei Kelly in five different relationships.  With six strong, unique characters, there's only so much you can say in a two-hour film.  Thus, our story would transfer beautifully into a TV series.  In fact, each one of the five supporting characters has his/her own relationship, which we barely touch on in the film.  In other words, there is still so much more conflict to explore and, as a result, so much more we can put at stake for Lei.  All in all, while maintaining it's quirky, awkward comedic nature, we want to push The Long-Term Side Effect into a more dramatic TV series that's bolder, riskier, and more unpredictable.
PRESS
Interview with Director Dannie Snyder on the Zach & Zack Podcast with HMD Films
Alumna Creates Indie Film The Long-Term Side Effect by Ryan Weisser in Broadside (page 11)
Fantasize the Hell Out of It by Dannie Snyder on her blog DannieSnyder.com
Guest Artist with Director Dannie Snyder on Texas Braincell Massacre Podcast
SCREENINGS
Private Screening for Texas Cast & Crew in Austin March 22, 2013
Private Screening for Washington DC Cast & Crew in Virginia March 30, 2013
Official Premiere November 15, 2013 at The North Door, Austin, TX.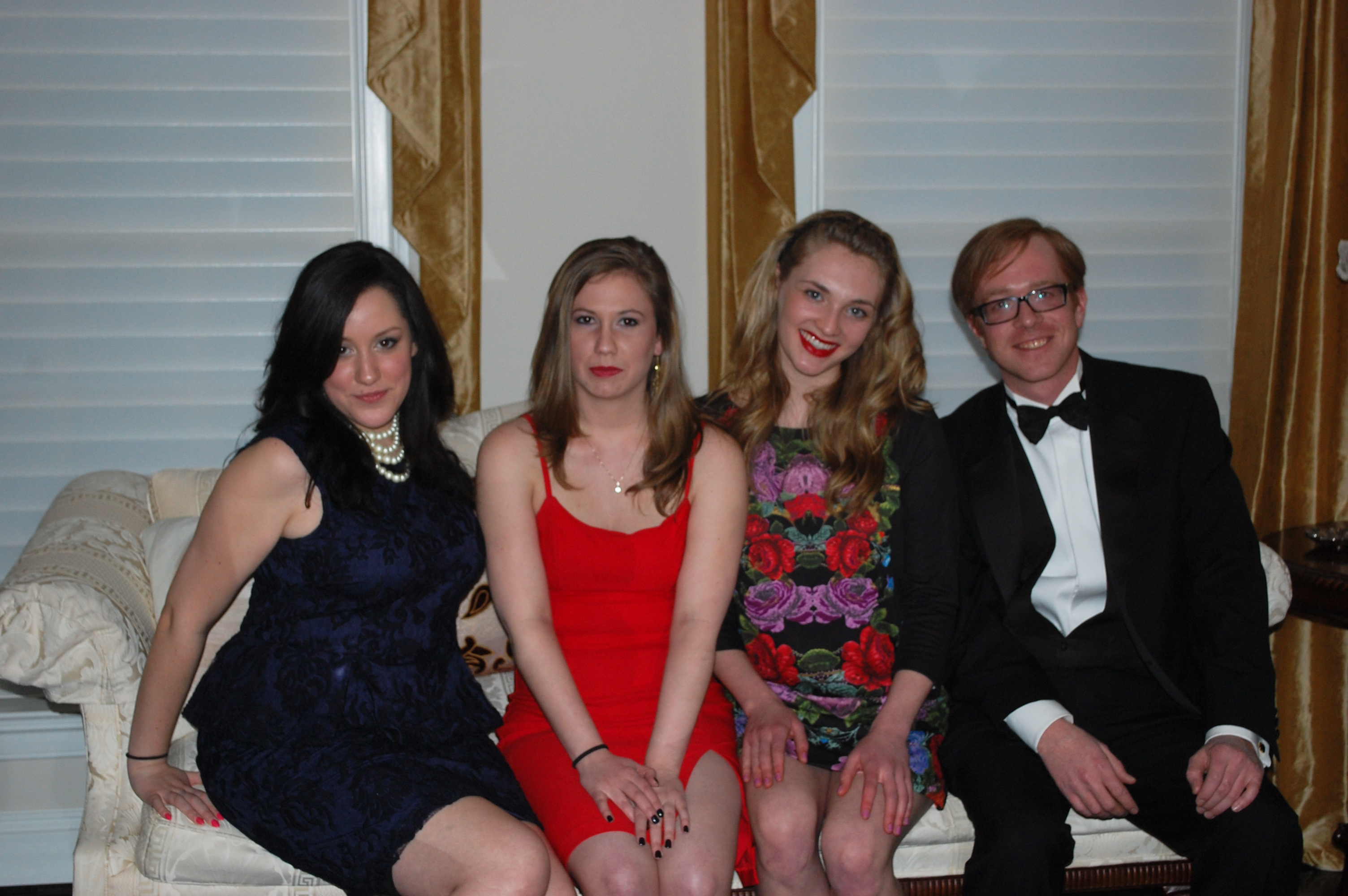 PRIVATE SCREENING CAST & CREW PARTY in Washington DC.  From left to right, Gabriella Lacombe, Kathleen Mason, Maddy McLaughlin, and Chris Aldrich.
CAST & CREW
Dannie Snyder (Producer, Director, Screenwriter, and Music Composer, Cinematographer, Audio Mixer). Kathleen Mason (Lead: Lei Kelly).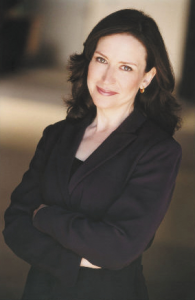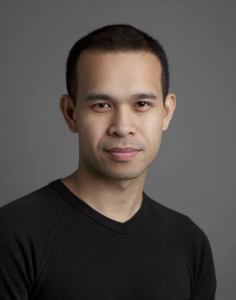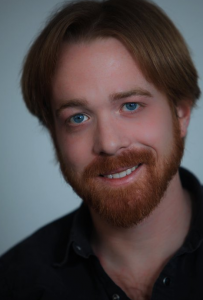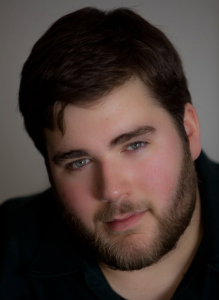 Mary Lechter, SAG (Supporting: Dana, the Client).  Ian Abadilla (Supporting: Jing, the Feng Shui Consultant).  Chris Aldrich (Supporting: Davian, the Young Man).  Joshua Paul McCreary (Supporting: Cody, the Stranger with Pancreatic Cancer).
Gabriella Lacombe (Supporting: McKenzie, The Daughter).  Maddy McLaughlin (Supporting: Maddie, Best Friend to McKenzie). Sarah McWilliam (Editor).
Zack Griffin (Audio Mixer).  Joey Neigh (Cinematographer).  James Segars (Cinematographer). Seth Blaustein (Cinematographer).  Tony Eckersley (Cinematographer).